I am Canadian and I need to vent.
We are different from Americans in case you hadn't noticed. For example, we are often said to be friendlier, and can have healthier eating habits like…moose and stuff. Also, if you dial a wrong number in Canada – you may be in for a ten minute conversation and a new friend. We really are like that.  We apologize for stuff we don't need to apologize for – like the couch or other inanimate object for running into it.
Our other massive difference – is our political system and well – most of the entirety of our culture and how we relate to each other and our government.  We are a British constitutional monarchy. We have a  parliament and ministers and provinces – not congress, and states. Still a democracy, and also in dire need of electoral reform wehave had our share of stories to tell about our colourful political past, like the time the country tried to split up and everyone freaked out and moved to Toronto. But I have never felt fear – pure and undaunted – as I do now.
What we see across our border is anything but normal, positive or progressive. In fact it stands to put back our efforrts on behalf of the planet and its people by so many light years – I fear we will never recover. It's really frightening. So scary I almost broke down and wrote a letter of apology to my children for bringing them into this shit hole beautiful broken world. I cannot imagine what their future will be now. And until November this year we had never seen anything as terrifying as the behaviour of the American people through their federal election and the final devasting result.
yes – devastating.
For those of you that aren't scared – wake up.  Maybe like many I have heard, you "don't like politics" and are busy ignoring the rest of the world in lieu of your small personal universe. Let me say: This is not the time to shut out world events and say "its none of my business" -0h that is a such a cop-out.
But what do we do!!??
We do THIS.
This conversation of politics, philosophy and the changes emerging in our evolving cultures is REALLY important. even if its just an exchange between you and another person – there is ALWAYS something to learn from each other. Learning here – is the key. We learn from each other, from online resources, books.
We feel ineffectual and powerless to manage the grand enormity of the problems facing north america and the world in general. THIS CONVERSATION is our part in it – it is our connection. The exchange of what we know and understand.
ANd maybe we don't "agree" but I will assume if you believe somethign it is because you feel it is best for your situation. I want to know why that is – because that is how we learn. By listening – an dexchanging. Open the mind people!
And please – read good sources…many sources. And by the way you can't get all of your political education on YouTube and The Google (as my mother in law calls it) and say you know something.
I just had to say that out loud.
So meanwhile, while the new administration of the USA works very hard to pull the wool over the eyes of its public, by sequestering the media, I am going to say any damn thing I want. If you don't like it…oh..please read the warning:
CONTENT WARNING:
Do not read any further if you are a supporter of the "Unnameable one". 
You're not going to like what I have to say.
In fact if you are any one of these:
a card-carrying member of the KKK
a misogynistic prick
anti-women's rights (abortion lets say)
A wall builder
a race separator
Disclaimers over  – we go on….
Let's get this straight right now – Our leader in Canada (called a prime minister ) – is handsome and smart and good. let me repeat: handsome smart and good.
The new president in the united states – we will call him "the Unnameable one" is the opposite: Ugly, really really dumb and bad bad bad. "bad to the bone" yes indeed.
But he appeals to folks because he is "not a politician", and you the American public don't like politicians anymore. Well good for you.
For fuck's sake. I don't like doctors but I am not going to ask the mechanic down the street to check me for cancer because well – he would not want to do that and would be very bad at it I suspect. But I like my mechanic way more than doctors so…
You don't like politicians, and you don't want to get involved (most of you didnt even vote!!! SHAME ON YOU) because pfft politics is beneath you, or you're too smart for it or something, so you elect Delirium Tremours to represent you.
AMERICA IS NOT AN ASSHOLE – but you have elected a Tyrant.
DT is a horrendous disgusting, materialistic, sexually abusive, insane racist, culturalist, misogynistic – ok I could go on but lets admit it…he does NOT represent the great nation that is the ONLY one to help other nations (what? you gonna wait for the brits? The dutch? oy…)  out of everyone in the WORLD – the only nation to consistently provide help to nations that needed it in the past fifty years.
Americans are AWESOME: Beautiful, brave, big-hearted warm people.
So, who is this asshole who you have chosen to represent you??  Cause it seems shit is now running uphill…
I was just at the grocery store and the cashier there, a nice older lady named Donna and I were chatting.  She told me she was just back from being sick – suffering from extreme anxiety. I assume any interchange with a Canadian about American Politics will result in the same conclusion.  Generally in Canada a conversation about the Unnameable One is friendly because we all mostly agree. All except for Donna I found out.
LIke most friendly starter conversationsm, American politics is a good way to find common ground normally. "Oh my god they've gone nuts. who is that arsehole they elected?", is mostly what you get, whether you are in small town rural like where I live, or big town city – Canadians do not like "the Unnameable One" (not using his name to give him more air time. The man needs to get off Twitter and read a book or two).
So I say to Donna with a smile:
"Yes! I understand your anxiety – its been a rough ride with the American elections. I have not slept properly since the horrible morning I woke up and saw the awful results".
She looked at me with drawn eyes and then quickly down to her register again, I could tell a little afraid to express herself.
Then she says carefully;
"Yes well – maybe some people are tired of politicians. Maybe the media is so evil we really don't know anything that is going on!"
Oh.
He has convinced Canadians that ALL media is out to get them too?
Great.
I understand the perspective, and can truly and probably more than most people relate to the feeling that politicians are generally asshats, self serving, egomaniac, selfish, liar, cheater – this is what has emerged over our years of developing Western democracy. A sincere hatred of the political archetype. But if we want a democracy there is work to do for us all! 
A democracy isnt just freedom and no work or involvement. It is indeed the opposite!! If you want no work in your political system then just head to Russia where the government just makes all the decisions for you. Easy Shmeezy. Here in north america, we like freedom. and freedom takes work. A democracy is where a political system involves an election of people to represent YOUR INTERESTS to the rest of a culture.
Are these really your best interests? Becasue if "Delerium Tremours"dumb dumb is what America thinks of itself – I think we are in a stellar amount of trouble as a planet.
Let us remember that those people who would run for office are NATURALLY not the best leaders. Who are the people you admire? The ego-less ones: Martin Luther king, Gandhi – now THOSE guys had serious leadership and support that caused enormous social and cultural reform.  Their power did not come from an election though. It was Natural Acceptance. Not much of that happening with the DT eh? And that is what we need right now – a popular leader who is bent on freedom, inclusiveness, kindness, peace and non-violence.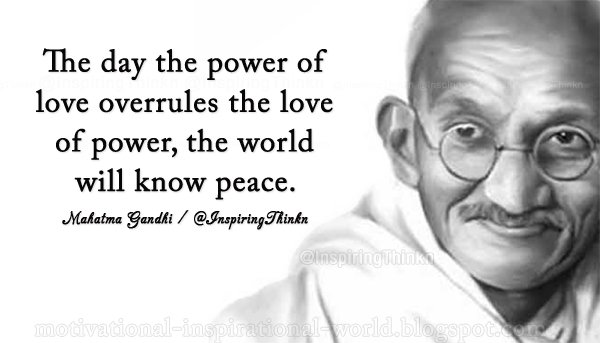 I have no answers, no conclusions – but for poor Donna and all the other beautiful Canadians who are being led astray by these contemptuous morons I say – hang on to your inner Canadian! Don't get sucked into the rhetoric!  People have told me I am opinionated.  Yes probably.  I think we are all opinionated – but I know how to use my words to express it, and because I care very very deeply about the future of our world.  Plus,  I have actually really given considerable mind-space to politics and culture – maybe because I am a political scientist so that's what we do.

But please – if you want to know more, go to something better than the University of Google.  Don't just read MSN and Facebook. YouTube is NOT a course. Please read something that is not online. We call them books. Marcus Aurelius comes to mind. Maybe a little Plato to spruce up your democracy seeking day?  Definetly: Humes, Kant, Locke, Rousseau – now those guys know their stuff.
And be KIND to each other. For god's sake. I don't care what you think or what you believe – not one bit. I dont even want to change your mind – because I know that is quite simply impossible.  But I guarantee you that if you are passing around rhetoric to increase the fear and sadness, hatred and intolerence  in this world (that our children have to take over) – whether you are Canadiabn or American – I will have a conversation with you that you may or may not enjoy.  Better get your big-boy/girl words ready.
I am done being quiet and letting idiocy run rampant.
So….Peace America! Stay beautiful. You dont need to be "great again" – you already are. Please start acting like it.